Whether you have been living with diabetes for a long time or are newly diagnosed, there can be so many questions to answer. You might be wondering how you developed diabetes or how you can better manage it. 
There is help to manage your diabetes in the form of exercise and simple nutrition changes.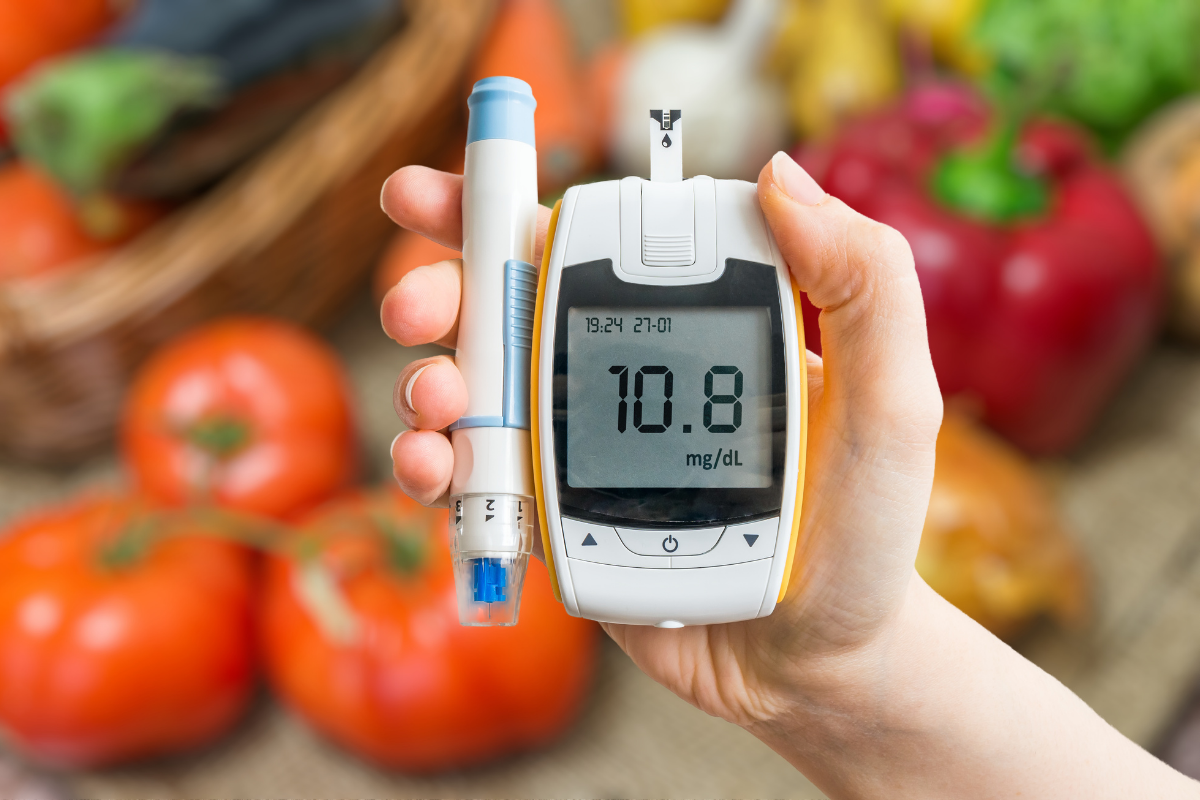 While EIM Personal Training is not providing medical advice, we do provide a great resource for understanding Type 1 and Type 2 diabetes from the American Diabetes Association. We can also assist in bettering your lifestyle to help manage your diabetes.
Understanding Diabetes
Type 1 and Type 2 diabetes have different causes, but two factors have become more common among those diagnosed. You have inherited a predisposition to diabetes, and then something in your environment, or lifestyle, triggers it. You aren't just born with diabetes because a relative has it. Understanding genetic and environmental factors are important for understanding your diabetes.
In most cases of Type 1 diabetes, the patient has inherited risk factors from both parents, and then an environmental trigger causes the onset. But, you can be considered "at-risk" and never actually develop diabetes. Some environmental triggers that seem to be most associated with the diagnosis of Type 1 diabetes are cold weather climates. The American Diabetes Association also notes that a virus could trigger diabetes as well as an early-age diet like being breastfed or when solid foods were introduced. 
Type 2 diabetes is more closely related to family history and inheritance of diabetes. There is still a link to environmental factors, though. Type 2 diabetes is often linked to obesity, and family members tend to have similar lifestyles and diet habits. This type of diabetes can be harder to pinpoint to a specific trigger — inheritance or environment. 
No matter what type of diabetes you have or how you developed it, there is hope and support when it comes to managing your diabetes. Even the smallest changes can make a big impact.
GET ACTIVE AND MOVING
It is widely understood that regular exercise can help manage different diseases, and diabetes is one of them. Becoming more active can help your body function better. Per the American Diabetes Association, when you are more active your cells become sensitive to insulin so it can do a better job at lowering your blood sugar level.
EIM Personal Training offers unique exercises routines designed for you and your needs. No matter where you are on your health journey — a regular at the gym or never stepped foot in one — you can better manage your diabetes with personalized training. We also offer personalized nutrition guides and can even help you grocery shop better with a local grocery store tour.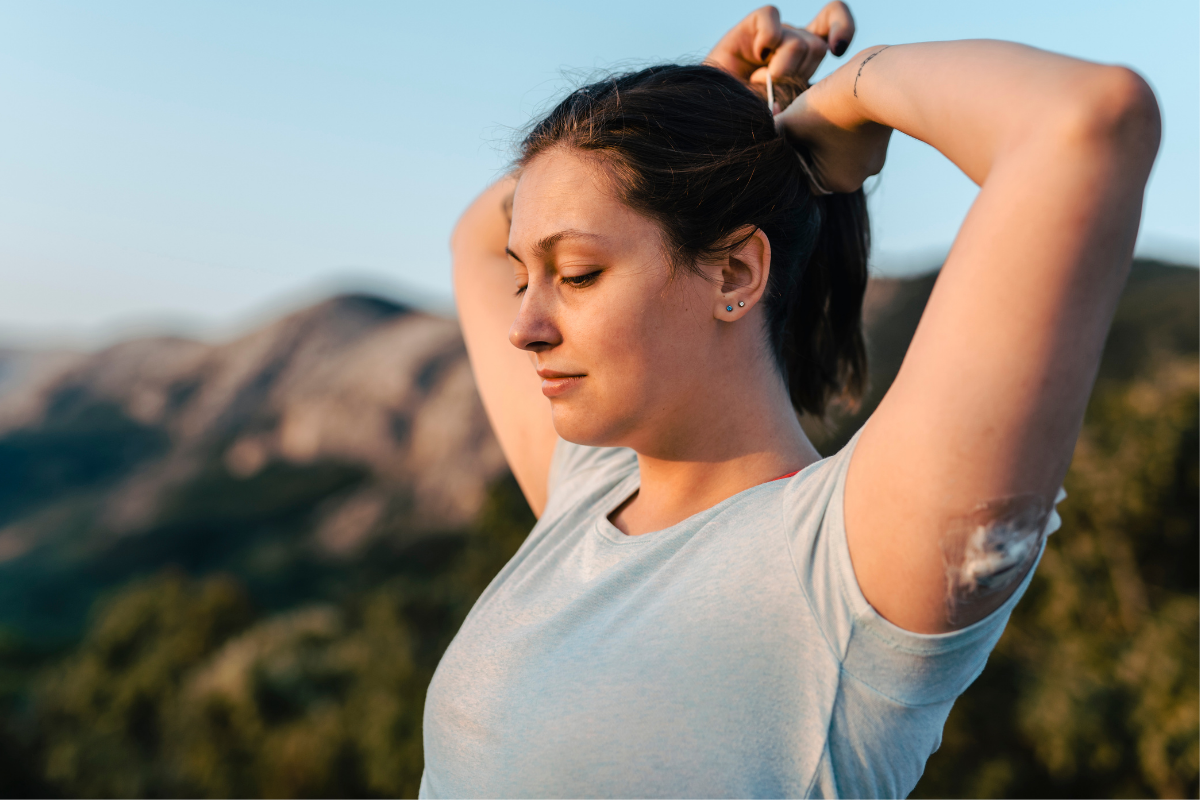 Exercises For Diabetes 
It is recommended to get at least 150 minutes of exercise each week to help manage diabetes and improve overall health. EIM Personal Training will work with you to develop a plan that works for you. Part of this plan can include some balance training as recommended by the American Diabetes Association. Outside of this plan, there are some simple things you can do to increase your activity:
Park further away from the store entrance to increase your walking

Ask a friend or family member to join you on this fitness journey for accountability

Stand up more often and break your sitting streak

Increase your water intake and avoid sports drinks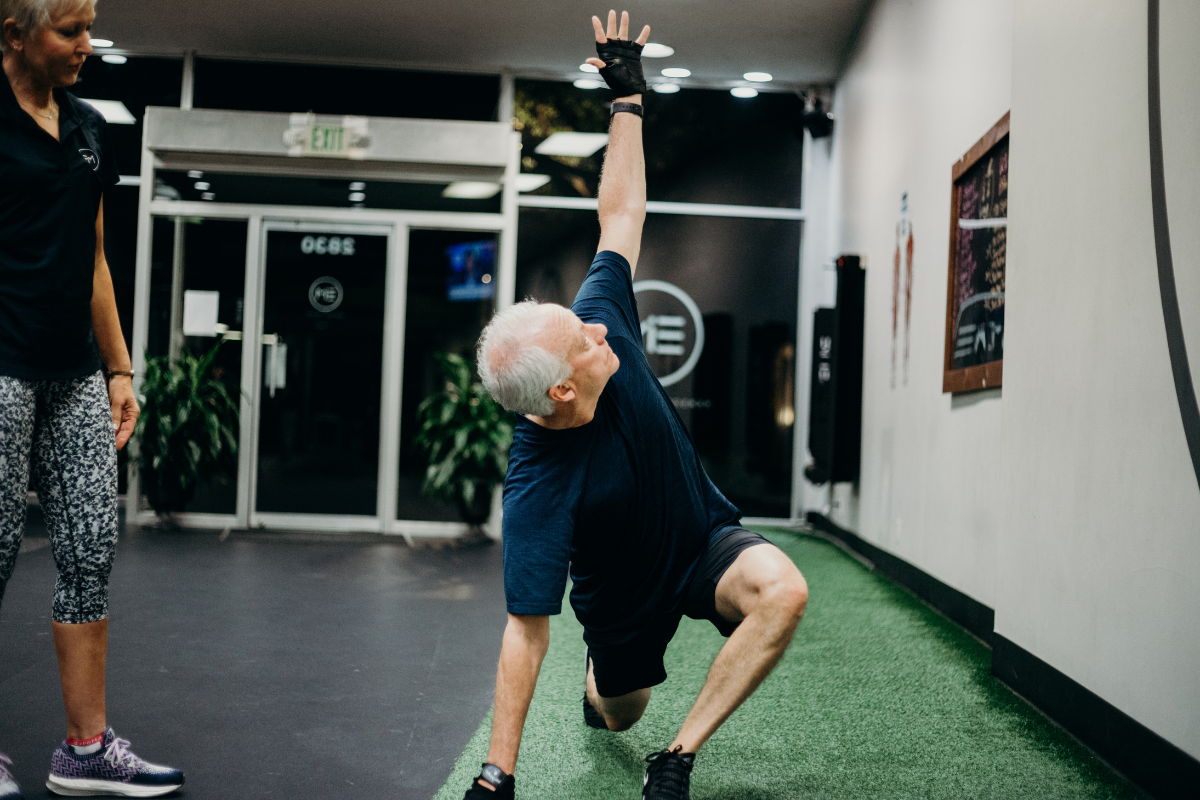 Manage Your Weight
Being overweight can have its own health risks, and it can cause even more complications for those living with diabetes. Losing even just a few pounds can do wonders for diabetes management. Get ready to break the cycle of overeating or indulging in the bad and take the next step in managing your diabetes.
EIM Personal Training offers multiple services to help you get started with this new lifestyle. Not only do we offer fitness services like private and semi-private training, but we also offer nutrition services like an assessment to discuss and develop health goals, follow-ups to reevaluate goals, grocery store tours, and even pantry makeovers.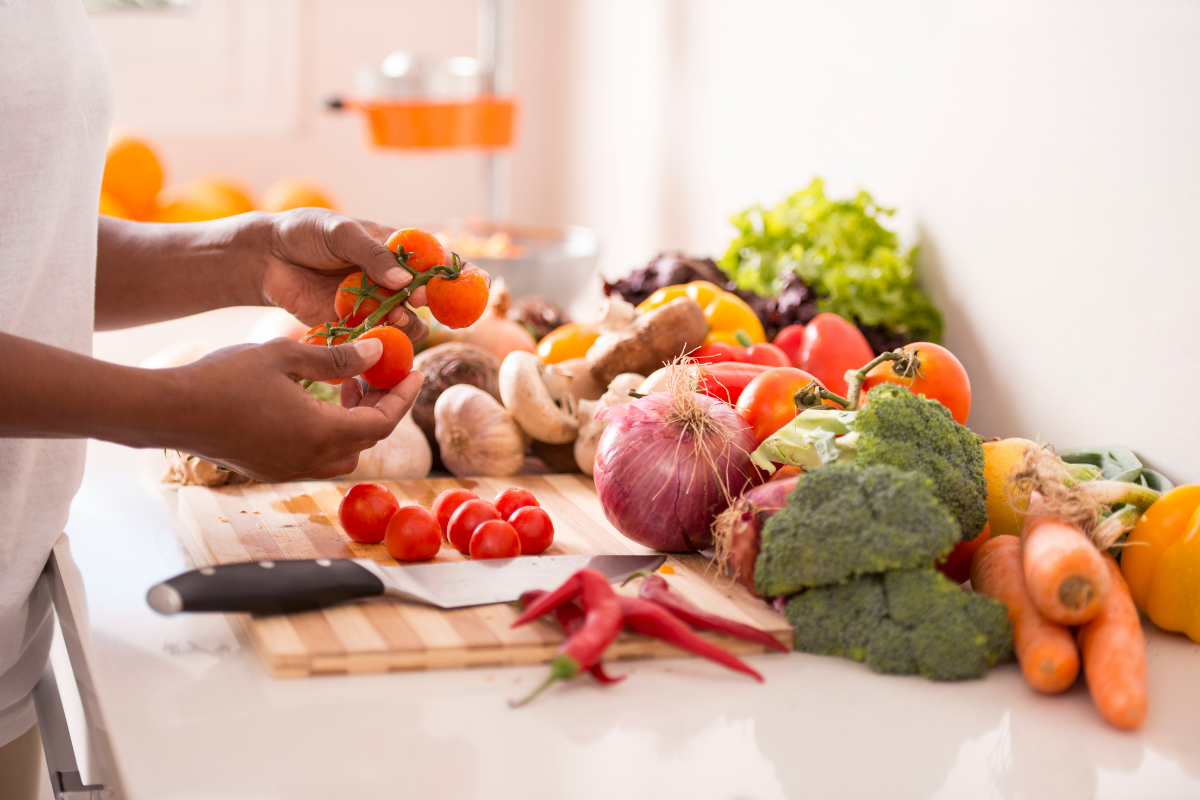 Nutrition For Diabetes
Wrangling an unhealthy can be easier than you think. Most people need to get back to the basics and understand why they might be overeating or what triggers them to want unhealthy foods. Weight loss with food nutrition doesn't have to be a get-skinny-quick or fad diet. Simple changes can yield big results. 
There isn't a strict diet or "eat this not that" method for diabetes and nutrition. Those living with diabetes should avoid food too high in sugars or carbohydrates, but on the other hand, you might have a blood sugar level after a workout that is too low and actually need a fast carbohydrate food. Everyone's body reacts to foods differently and there isn't a specific diet for diabetes. The American Diabetes Association does suggest a few tips, though. 
Half of your plate should be non-starchy vegetables, one quarter should be protein, and the other quarter should be a carbohydrate

Read the food labels when grocery shopping

Balancing carbohydrates is key

Don't forget about calcium and vitamin D
Getting Started With EIM Personal Training
Living with Type 1 or Type 2 diabetes is nothing to feel shame about. Being diagnosed with diabetes does not mean you must live a sedentary, unhealthy lifestyle and need to get better. Exercising more will not cure diabetes, but it can help manage the disease better. With proper medication like insulin, if needed, monitoring your blood sugar levels, increasing your activity, and adjusting your diet can make dealing with diabetes easier.
No matter where you are in life, no matter if you are newly diagnosed with Type 1 or Type 2 diabetes, no matter if you have lived with the disease for years and just want to manage it better, EIM Personal Training can help you. Contact us today to schedule an evaluation and get started on your new health journey.
Contact EIM Personal Training in Birmingham, AL Today